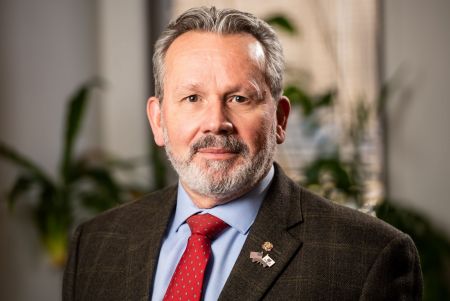 PINE BROOK, NJ–After twenty-six years at Rensselaer Commercial Properties, our long-standing Office Manager, John Kraft, is retiring. We would like to extend our appreciation for his many years with us and his commitment to carrying forth the operations of our multi-generational commercial real estate business. 
Over that period of time, we've seen so many changes from economic recessions and booms to computing and the internet changing the way we work and do business. John has been with us navigating it all. In 1997, we completed and launched our 2 Changebridge Road, Montville property - a renovation of a pre-existing building and new construction - with John's support to establish the initial set of tenants on the property. 
He assisted us through challenges, such as the fire in Building 7 in 2015 and subsequent rebuilding. Our newest building that is under construction, Building 20, has turned out to be a great final construction project that he has been supporting.
John's personable approach has ensured we maintain positive relationships with the businesses who lease our spaces, which is critical to maintaining a vibrant atmosphere within our properties. Please join us in honoring John's service with our company for so many years and wish him the best in his retirement.