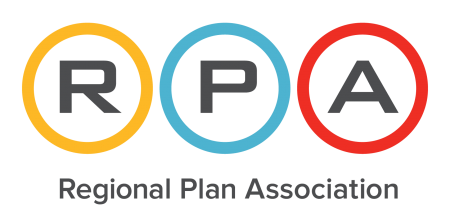 New York, NY – Vivaria Ecologics Founder and President, Christina PioCosta-Lahue has been appointed to the Regional Plan Association's (RPA) Board of Directors. RPA is a New York Metropolitan Area-based independent non-profit conducting research, planning, and advocacy on transportation, housing, environment, land use, and good governance issues with the purpose of advising cities, communities, and public agencies.  PioCosta-Lahue also serves as CEO of Rensselaer Commercial Properties (RCP), a family commercial real estate development firm. 
"I am honored to have been given this opportunity to join such an impressive organization which has been working with land use and governance for over a century," said PioCosta-Lahue.  
PioCosta-Lahue recently founded Vivaria Ecologics, a startup focused on food systems and food waste.  "Effective regional planning requires a wide lens, and food systems are an important part of that conversation that I am particularly excited about exploring," PioCosta added.  
"Christina's experience and expertise will be an asset here for RPA, bringing a fresh and necessary perspective on what it means for communities and regions to work towards sustainability," said Tom Wright, President & CEO, Regional Plan Association. "We are thrilled to have her join our board and look forward to working with her on ways to create a more sustainable and equitable region that works for all communities."  
Prior to her roles as CEO of RCP and Founder of Vivaria Ecologics, Christina worked across the globe for organizations including the Tony Blair Institute for Global Change and the World Wildlife Fund, as well as the education startup Rising Academies, and major brands including Chiquita.  She was also a consultant at HR&A Advisors, a real estate and economic development advisory firm, where she contributed to projects in the US and abroad ranging from city resilience strategies to designing transaction structures for mixed use developments to creating real estate strategies for public institutions.  She holds a B.A. in Growth and Structure of Cities from Haverford College and a Master in City Planning from Massachusetts Institute of Technology.