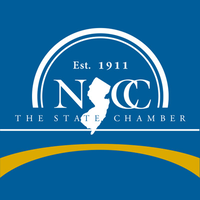 TRENTON, NJ--The New Jersey Chamber of Commerce interviewed business executives about their reflections on how the experience of COVID-19, social unrest and political upheaval during 2020 changed them personally and professionally. We are pleased that our CEO, Christina PioCosta-Lahue had the opportunity to share her thoughts:
The Pandemic has Forced us to Diversify our Business – in a Way that Helps the Planet
In March 2020, calls of concern from our commercial tenants began to trickle in. The pandemic was as worrisome for them as it was for us. In some cases, when tenants we're struggling to pay rent, we agreed to payment plans. Some tenants asked to vacate before the end of their lease term, and we did our best to accommodate. It was a scary and uncertain time. Our livelihood is dependent on the success of the businesses we lease space to. It became starkly clear that we would better manage through uncertain times if we had more diverse revenue streams. The pandemic forced us to think this through. We will soon announce a plan to diversify our business, and we made combating climate change a big part of it. If we want our business to survive for generations, we need to diversify – and invest in ways that ensure our planet is prosperous – environmentally and socially.
– Christina PioCosta-Lahue, CEO, Rensselaer Commercial Properties
Read the article in full to learn more!