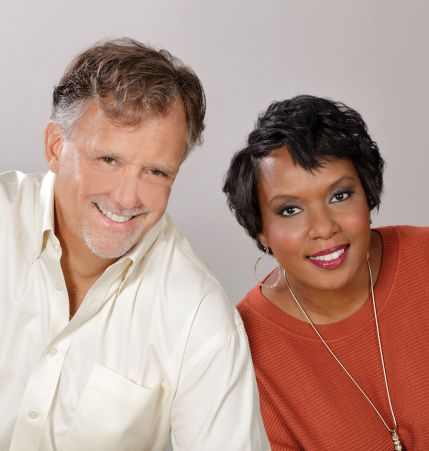 MONTVILLE, NJ--Since 1990, SGW Integrated Marketing, a well established, full-service NJ marketing company, now located at 2 Changebridge Rd in Montville has provided essential marketing and advertising solutions to many satisfied clients. SGW works with a range of brands from global to local. No matter the size or legacy of the business, SGW's goal has always been to provide the customer with peace of mind that their marketing is doing all it can to develop their brand and build stronger bonds with their audience. Beverly Barnes, President and CEO, and Frank Giarratano, Senior Partner and CMO, work with the entire SGW team to make sure their clients always get the results they're looking for.
SGW is a uniquely positioned NJ marketing company with Minority-owned, Women-owned, Small Business certification with long-term client relationships. The SGW team is focused on being results- and data-driven and using market analytics to provide award winning service to clients. Shortly after NJ went into lockdown due to COVID-19, SGW identified serious marketing needs that their clients couldn't get to as they were trying to stay afloat. 
It was clear that SGW's higher education and healthcare clients had the greatest need, and for a simple reason: people's lives would quickly be negatively impacted if their needs were unaddressed. With colleges shifting to remote learning, SGW helped their clients' marketing efforts evolve to address the new normal. They focused their client's messaging and tactics around the current crisis, appealing to students and parents in ways to help keep their college dreams on track. SGW built a viable, fast-paced marketing plan including targeted digital tactics with calls to action optimized for phone appointments with college advisors.
SGW also recognized that their healthcare clients were overwhelmed and that marketing had fallen off the radar for some. Pulling the community at large together with the healthcare system at the core became key for SGW's messaging platform. SGW developed a plan that educated people as to when to avoid delaying medical care and how to safely pursue it.
In reflecting on the impact of COVID-19 over the past year, SGW's leadership has identified a goal to be a strategic agency partner. Their mission is to widen brand reach and recognition, generate solutions driven by broader thinking, and support clients' commitment to diversity.
We are pleased to welcome SGW to their new location at 2 Changebridge West in Montville and excited to provide a space that will enable SGW to start planning to transition their employees to returning to the office. 
Find SGW Integrated Marketing at their new website to learn more!